Other Equipment
Smart Security Camera Housing & BracketT.

This weather proof camera housing enclosure is ideal to install in vandalised areas of any building. It will give any would be vandal or "graffiti artist" second thoughts and stop senseless acts of wilful damage to your building.

This camera housing can be used for the mounting of a real camera or as an authentic looking dummy camera. It is constructed in solid aluminium and comes with a sunshade (sunshade can be removed for indoor use). Water proof cable entry is achieved via the screw down nuts at the rear of the housing with the cable then passing into the mounting bracket hole for complete authenticity.

The cost of supply and installation as a dummy camera is AUD $399.00 (ex GST) in all Australian Capital Cities (AUD $438.90 inc GST). Installation includes a sign, "This area is under video surveillance".

Discounts apply on quantity buys.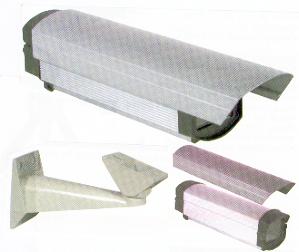 K 2400 HH High Pressure Cleaner
Mobile petrol powered high pressure cleaner including trigger gun, 15 mtr hose, stainless steel spray lance & dirt blaster
| | |
| --- | --- |
| | 5.0 HP petrol motor |
| | Pressure 2400 psi max, water flow 9.5 l/m |
| | Rugged steel frame |
| | Adjustable detergent volume |
| | Water filter |
Price AUD $1,999.00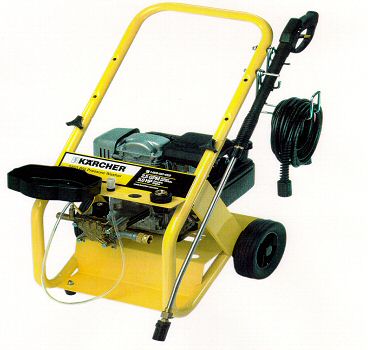 Chaplin 11 Litre Hand sprayer
Industrial heavy duty 11 litre ploy tank for corrosive jobs:
| | |
| --- | --- |
| | polyethylene pump and Viton seals |
| | Braided hose with 450mm lance and fan nozzle |
| | pressure relief valve & padded strap |
| | Price AUD $222.00 |

Chemical Resistant Gloves
Made from nitrile rubber and chemically toughened to protect against most chemicals, oils, paints and solvents. Price AUD $19.90.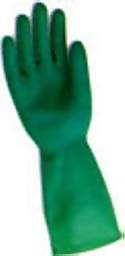 Trigger Spray Mod Maxi Viton
Trigger Spray Mod Maxi Viton is suitable for use with Smart Graffiti Kill - General Purpose. It is NOT suitable for use with Smart Graffiti Kill - Heavy Duty.
It is the perfect application tool for best removal results. Price AUD $2.95.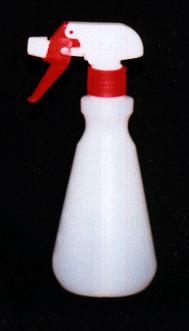 MSA Twin Filter Respirator
The MSA twin filter respirator uses a contoured face piece that provides a high degree of comfort. The respirator has excellent chemical resistance and comfortable for day long use. Price AUD $49.90 without filters. Respirators filters are AUD$19.90 for a twin pack.
Covguard Coveralls
The comfortable to wear coveralls are ideal for asbestos removal and protect against particle and chemical exposure. They are tough, lightweight, water repellent and made from breathable high density polyethylene spun bonded material. Available in large extra large or extra extra large. Price AUD$22.00.