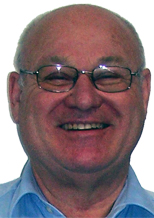 Smart Distribution Services is an Australian company based in Melbourne and proud to support and supply Australian products.
Ted Smart is the sole director of the company and have established a Worldwide distribution network for Smart Graffiti removal products and services.
With a long history in property maintenance the need for a non-hazardous graffiti product that really worked was identified and after undertaking extensive research & development, the Smart Product range was born. Since the start of the product range Smart Distribution Services managed to establish an international distribution network for the range of graffiti products, and thus became a world player in the fight against graffiti.
We offer a complete line of graffiti removing products which can provide you with fast and effective graffiti removal solutions - with performance that is far superior to the competition.
Our range of products can remove graffiti from any exterior and interior surface quickly and completely, without changing or damaging the surface. With our complete line of graffiti removal products, you can restore virtually any surface back to its original appearance in minutes, without any damaging effects!
Smart Graffiti Removal Products
Smart Graffiti Removal Products can remove graffiti from buildings, walls, schools, roads, bridges, metal signs, timber, glass, persplex, aluminium, stainless steel, painted or unpainted surfaces etc.
Smart Graffiti has five products, the General Purpose product is effective on most surfaces as well as being bio-degradable and non-hazardous (classified non-hazardous under the criteria set by Worksafe Australia). The Heavy Duty product has been designed for more difficult surfaces and is effective against almost all graffiti! The Active Graffiti Removal is also designed for everyday heavy duty use and can be applied as a spray. While the Smart Protective Coatings have been developed for use on surfaces where long term protection from graffiti is required.
Our products are sold Australia wide to councils, shires, schools, kindergartens, insurance companies, real estate agents, sub-contractors, shopping centres and the general public.
Come join our many satisfied customers and try us out!
Smart Distribution Services are continually researching and developing new graffiti removal products so we stay at the cutting edge and market leader in graffiti removal products worldwide.
Good luck in the fight against graffiti!